Recent productions at Kausi Theater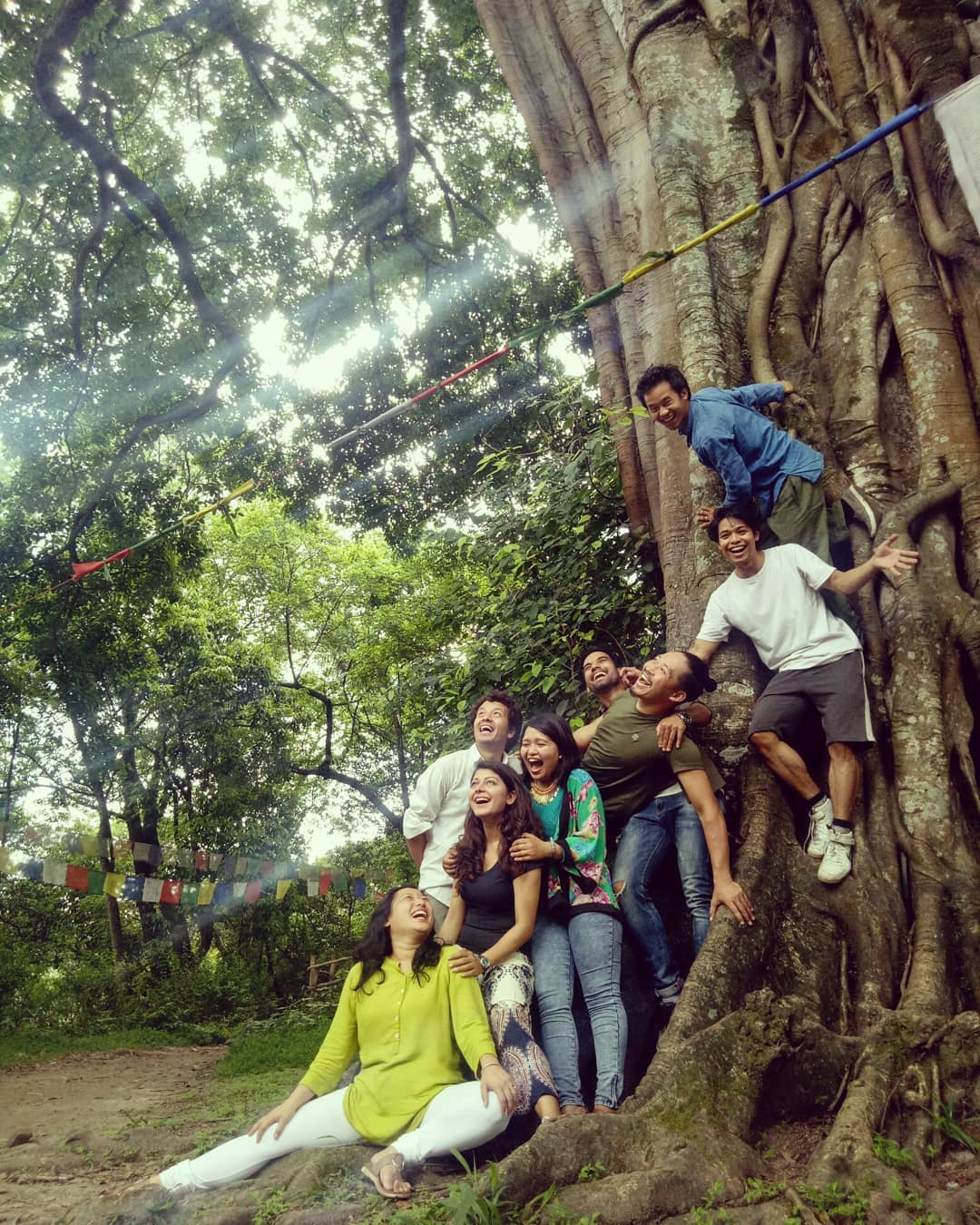 दयालु रुख (The Giving Tree)
दयालु रुख, the Nepali adaptation of Shel Silverstein's "The Giving Tree" is currently being staged at Kausi Theater.
---
Date:
June 22 to July 8 (except Tuesdays)
Time:
5:30 PM (2 PM shows on Saturdays as well)
Venue:
Kausi Theater
Tickets:
Rs. 500/- (Contribute to Katha Ghera) ● Rs. 300/- (General) ● Rs. 200/- (Student Discount)
The play is a Nepali adaptation of a famous children's story "The Giving Tree" written by American writer Shel Silverstein, 54 years ago. The Giving Tree is known to be one of the best children's books of all time and has been translated into more than 30 languages. It is a wide read story, about a selfless tree who gives in abundance, and a boy who receives it till the end of his life. We haven't meddled with the interpretation as the meaning it carries continues to be relevant even after all these years. We've tried to accentuate its core through a more visual-auditory experience. Hope the Nepali audience resonates with this treatment.
Director's Note
A year ago, while we were discussing opening our own theater, I was certain that the opening play has to be 'Giving tree'. It is a very special story that touches on intricate aspects of humanity, and is also a beautiful metaphor on how we are treating nature. During the process of the play, we discussed what giving means to us, who the giving tree reminds us of, and how idealistic is the generosity depicted in the story? Do we see traces of human kind in the tree, the way we see in the boy? On an emotional level, it reminds me of all the generous people in my life who have given me love, knowledge, company, criticism, kindness at various points in my life. This play is a gift to them, especially to my mother who could use more credit, my late grandfather who was an exceptional man and my friends who didn't give up on me. When adapting the story to Nepali, I couldn't help but naturally introduce poems in chanda through this play, as a heartfelt ode to Dada ji (Kamal Mani Dixit) who imparted this valuable skill onto me and many others. A special mention to Addy in music, for adding soul to the play, and a refreshing sound to the poems; Sudam for relentlessly training the actors to become physically fit and agile, Gunjan for putting her performing desires backseat so this production can run smoothly. This play is a collaborative effort with a blessing of a cast, we hope you enjoy watching it as much as we enjoyed making it.